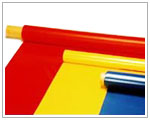 Great importance is attached to the safety aspect of our company's PVC Film & Sheet. Therefore, we mainly make use of BASF's Hexamoll® DINCH®, the trusted non-phthalate plasticizer.
Orders will be processed according to the requested thickness, width, hardness, color, molded pattern and special compounds etc.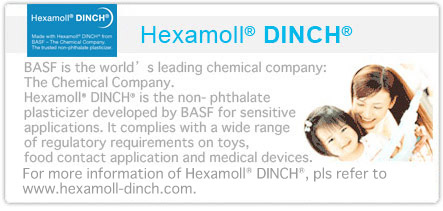 Examples of intended usages and product shaping
The Plastic sheeting PVC Film & Sheet is of the highest safety and is certainly used in young and school going children's toys as well as medical supplies, also having useful general purposes such as for eco-friendly products, daily sundries and as POP (store-based sales promotion) tools.
Example : pocket noteboo, electric equipment case, stationery, miscellaneous goods, etc.